Teen Events
12/05/2016 -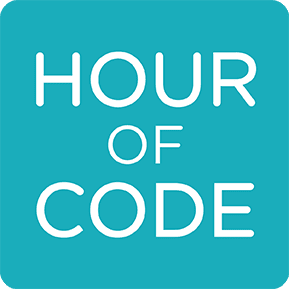 Computer programming, or coding, is a hot trend as more tools and resources are available for almost anyone to begin learning how to code in a variety of languages and all types of tasks from web developemt, to video game design and more! Join us for a fun and flexible afternoon where you can stop in and try your hand at some easy coding exercises, tutorials, games and more. We will have laptops and resources on hand for you to spend just a little time seeing what coding is all about. Who knows? There may be some robots joining us too...
This program will take place at the Kennedy Library in the main exhibit space and is for ages 5 to Adult (all children under age 8 must be accompanied by an adult). There is NO REGISTRATION required - just stop in and give it a try!
Read More
12/07/2016 -
Make quick and easy pillows that are not only comfy, but fun to look at! No sewing experience required.
Read More
12/08/2016 -
Interested in trying to design your own game for a mobile device? If so, we invite you to join us for this introductory workshop to learn how to use the free online TouchDevelop (a Microsoft product) platform to create a simple mobile game! During the workshop you will learn the inner workings of the drag and drop interface, use of sprites, controlling movement, and more. This platform can also be used for creating mobile apps as well, so what you learn during the workshop can be utilized to create either. The free platform also means you can take your account with you, and work on apps and games on your own anytime from a computer or laptop!
This workshop is for tweens and teens in Grades 5 and up. To register for this program, please visit or call the Kennedy library at 732-463-1633 x6.
Registration for this workshop opens on 11/1
Read More
12/10/2016 -
Calling all comic book and superhero fans! Want a place to talk all things nerdy? Come to Westergard Library's teen space on the second Saturday of every month.
Read More
12/16/2016 -
Join us for an after hours gaming! Games, pizza, fun!
Read More
12/21/2016 -
We'll be baking gingerbread man cookies and then turning them into zombies! Have fun baking and eating this craft.
Read More
12/22/2016 -
Are you creative, competitive, and have a sweet tooth? Join us for our first ever Cupcake Wars! Teens will be competing against each other to create the best decorated cupcake in different categories.
Read More
12/29/2016 -
Novel Engineering combines engineering with literacy! Imagine that you are one of the last human survivors of an alien invasion. You are alone and running from the beings who only look human, who will kill anyone they see. Can you find a way to survive the 5th wave? With Cassie's world as your setting, you will be tasked with designing a creative solution for a problem presented in the book. We will provide the problem and supplies, you provide the skills and imagination!
Read More